the new cackle sisters are a great musical/theatrical performance group based in québec city who revist the music made famous by
the cackle sisters
in the 1930s. they are really amazing and incorporate all different kinds of creative musical and theatrical tricks. like nothing i've ever seen! it combines so many of my loves, using old radios, clocks, speakers, gramophones, bicycles, and good old fashioned creativity to put on one of the best shows i've ever seen. and lucky for me, they play relatively often in québec city! this past thursday, they put on a lovely show at le cercle and i took a few videos and pictures to show you.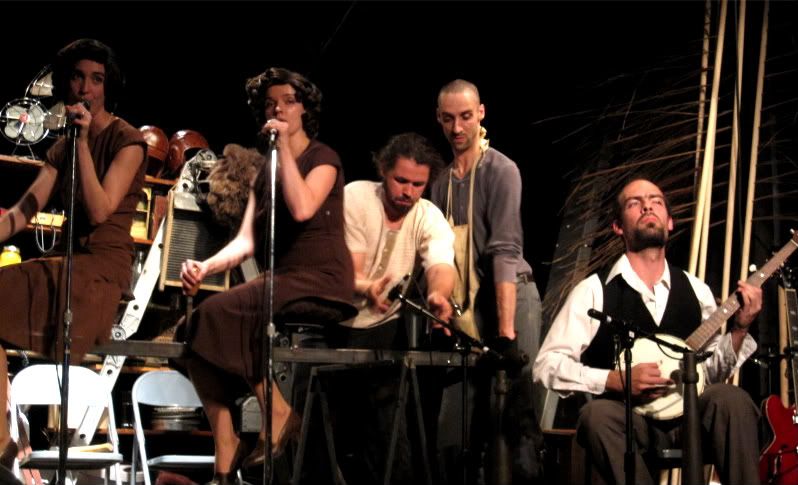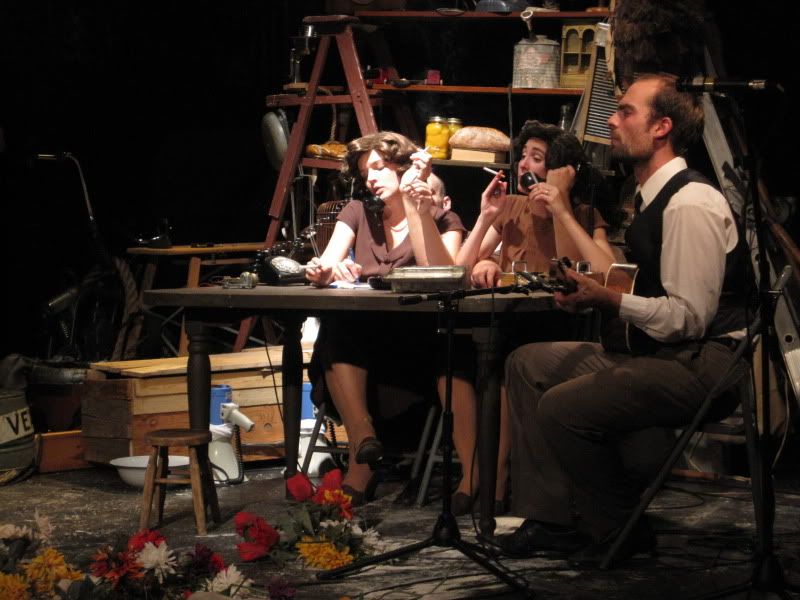 this was probably my favourite number of the night! should have recorded it as well.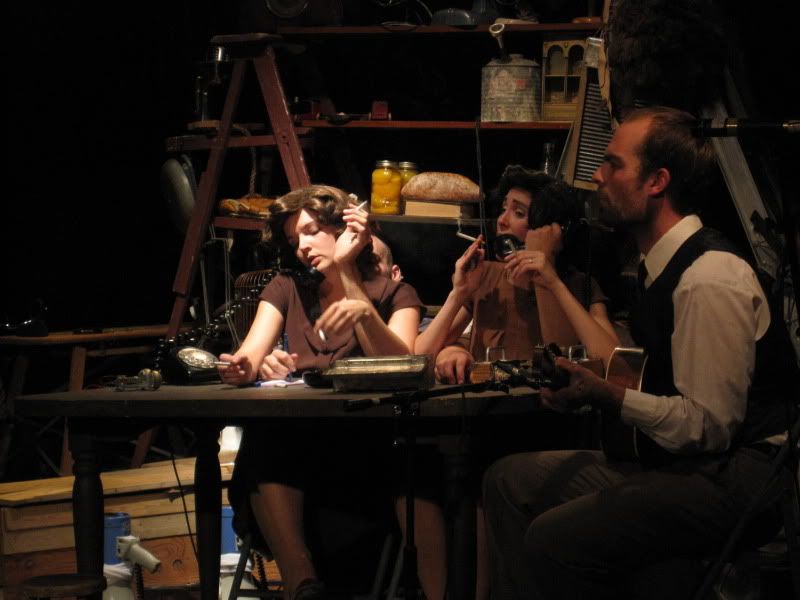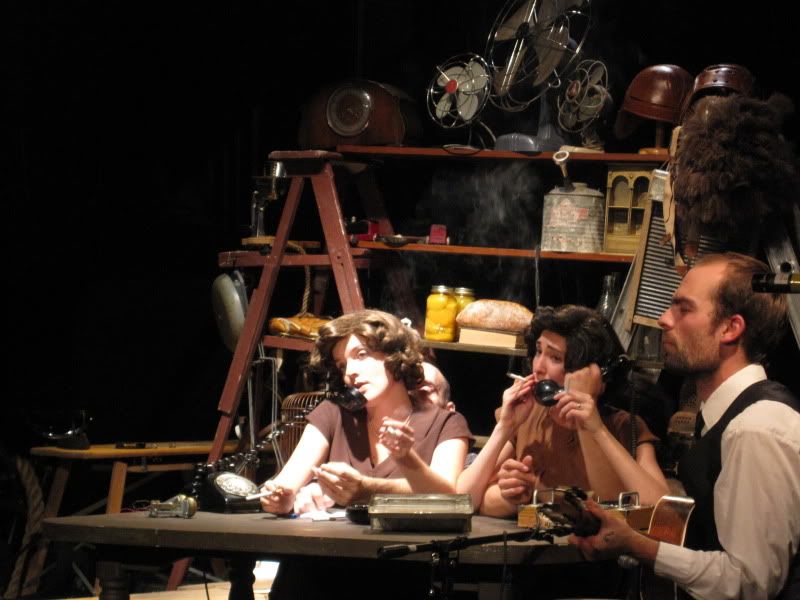 the whole gang in action, and here we see the wonderful combination of new and old technologies to make a really fucking good show!
there are a few more videos posted on my
youtube channel
if you would like to hear more.
what i wore to go see them
dress:
jacob dress i bought for my sister two years ago but she never wears it so i borrowed it, you know how that goes with siblings
tweed "jules" jacket:
one of my all-time best thrifts! 6 years and going strong. can't remember where i bought it or how much i paid, though.
wool thigh high socks:
i see france, 15$
brogue heels:
naturalizer, birthday present 2008
jewelry:
antique key, from a flea market, worn as a necklace and little fleur de lys earrings, thrifted. and to top it off i wore my fancy schmancy feather hat that i didn't get a good picture of.
outfit + trusty trenchcoat, feather hat, scarf and purse to enjoy the cold walk there.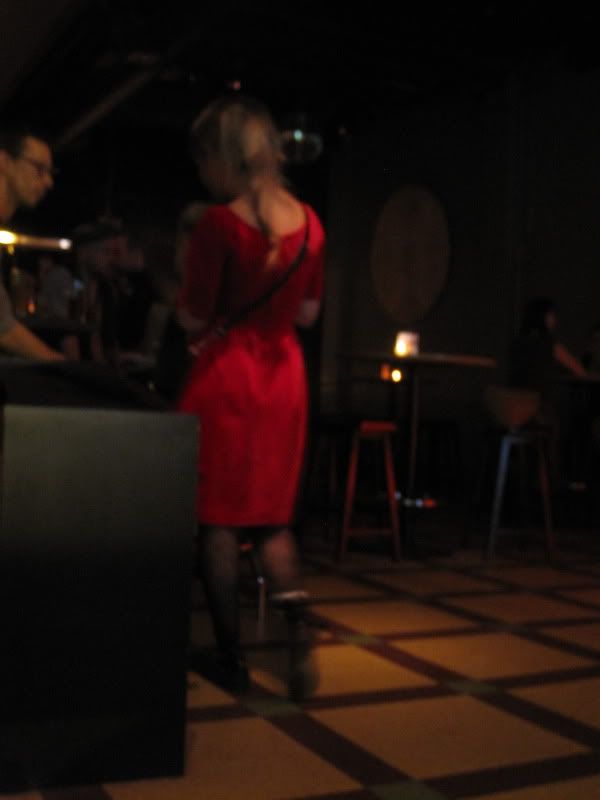 also, a super creepy photo i took of a girl whose style i really, really enjoyed. in fact, i tried that dress on at the (only) vintage store in québec city but it did not fit, nor do i currently have the funds, or the need, for another dress. anyway, she paired it with great 80s patterned tights, an alice dellal style haircut and i wish i had gotten a better picture... or perhaps even less creepier had asked her for a photo. anyway, i really love the idea of pairing classy vintage dresses with things with a more punk edge and i think her outfit is a great example of it done justice!
but back to the music! here is a photo of the original cackle sisters:
here is a great
radio broadcast
about the cackle sisters (also known as the dezurik sisters) and of course you can read about them on
wikipedia
if you want to know more.