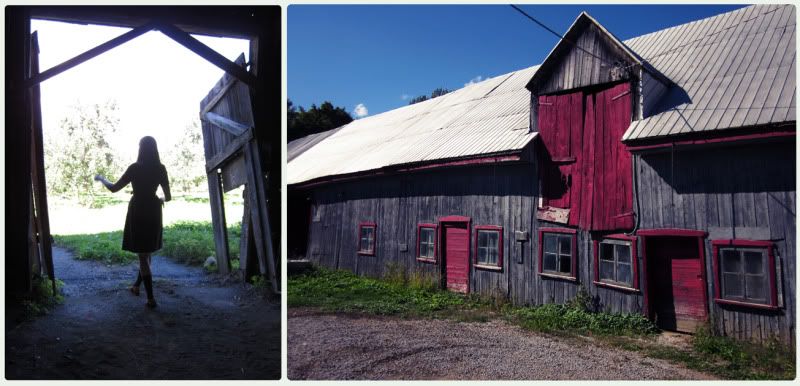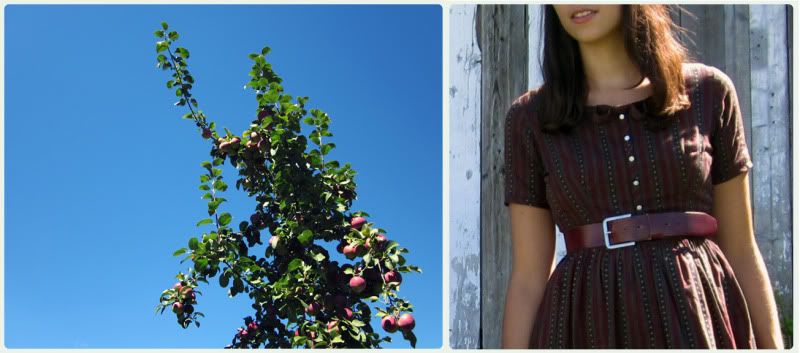 one of my absolute favourite things to do when fall rolls around is to go apple picking. so earlier this month when my friends ben and april invited us to head up to l'île d'orléans, a twenty minute drive from québec city, i jumped at the chance! here are a few photos.
the bridge to l'île d'orléans. magnificent to visit in the fall!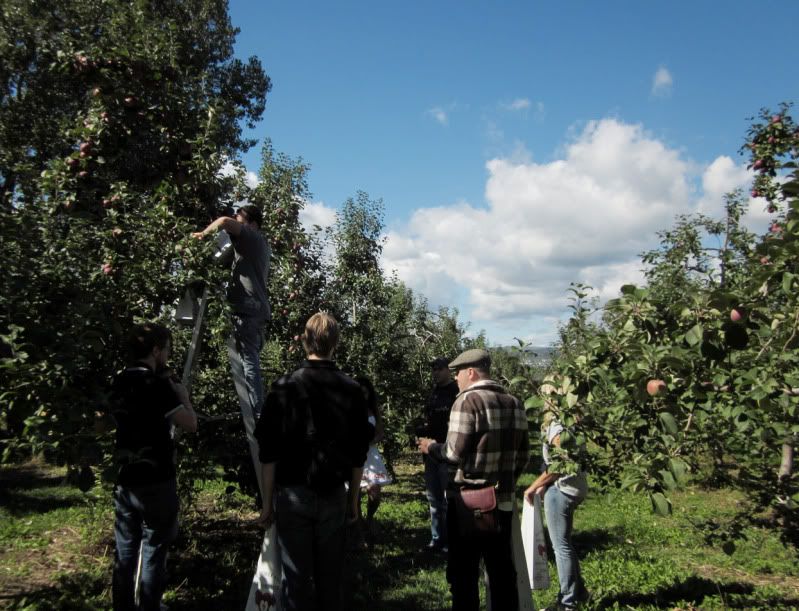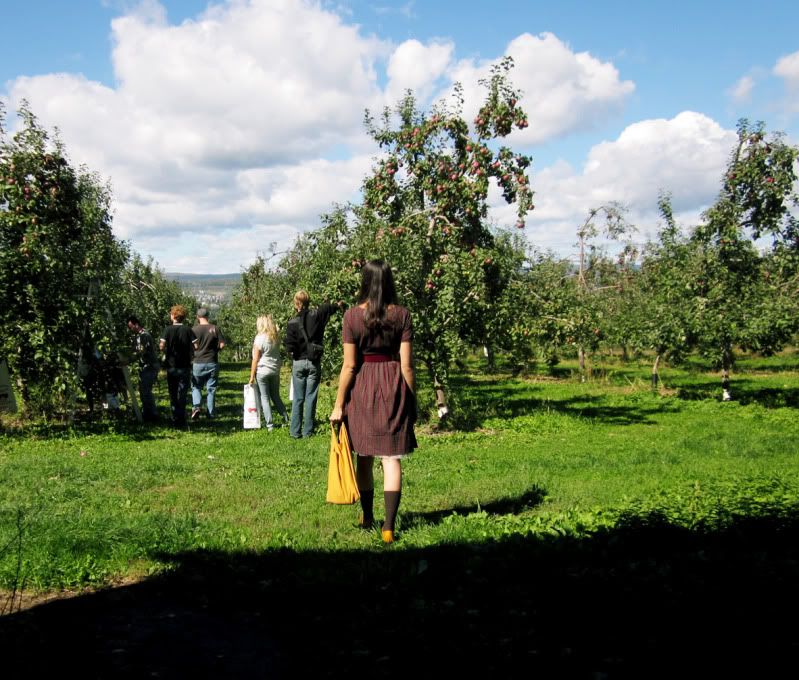 the island is full of farms and orchards, and it is a great place for me to get local produce and enjoy the wonderful weather we have around this time of year. this was really wonderful, this orchard was right next to a beautiful old barn. i wish i had snapped some better pictures of the inside, but with the sun so bright and only my little point and shoot, this is all you get.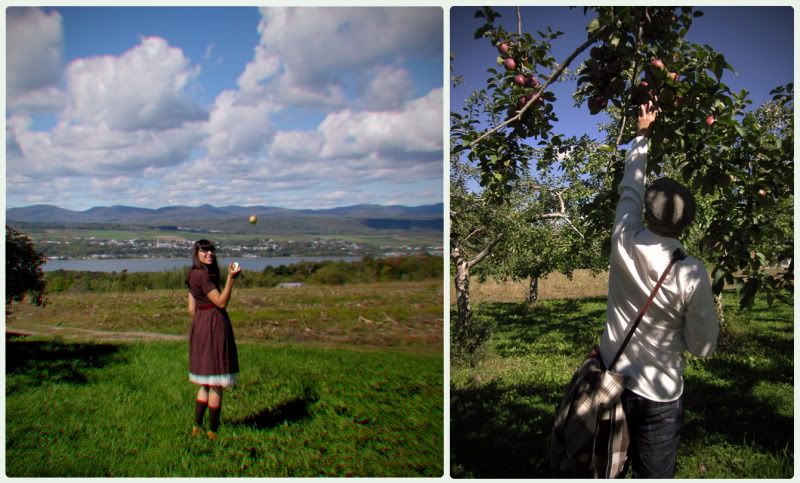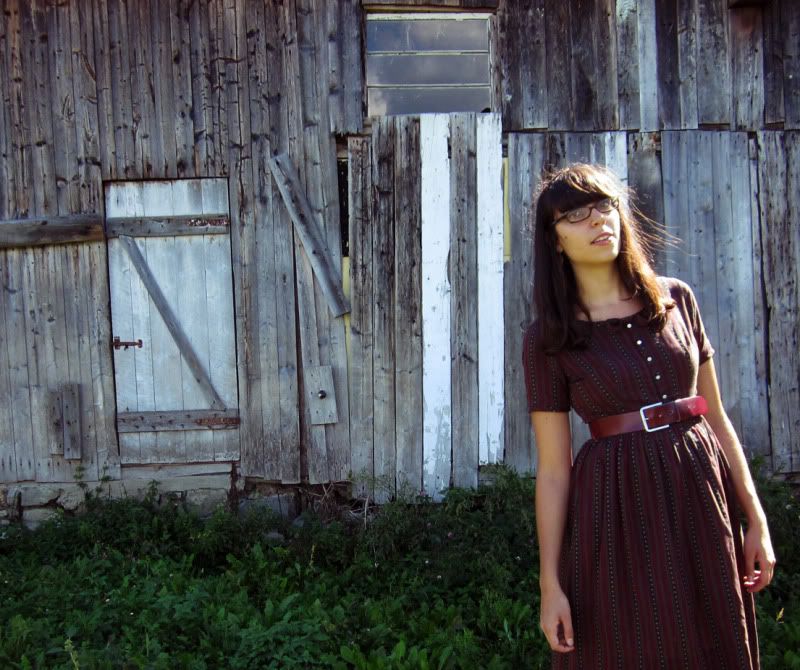 dress:
vintage, thrifted in peterborough, 2007
belt:
from le vestiaire, free
shoes:
gift from simon, mexico city
socks:
deadstock menswear! love 'em.
crinoline underskirt:
thrifted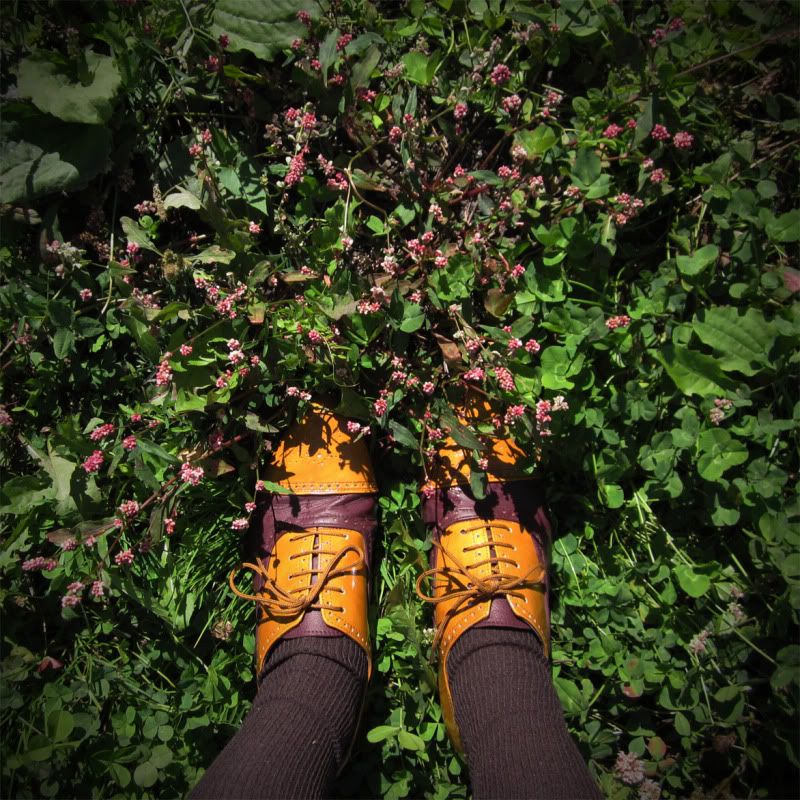 all of these were taken on september 19th, and we just finished our gigantic bag. it took us
three
weeks to finish our 20 pound bag of apples! we clearly overshot and should have gotten a 10 pound bag. instead we tried lots of new recipes, made apple juices and ciders, adding apples to salads, and of course making lots and lots of desserts like apple crumbles et bien sûr! des tartes tatins. i just simply cannot resist wonderful local fruit at such a good price.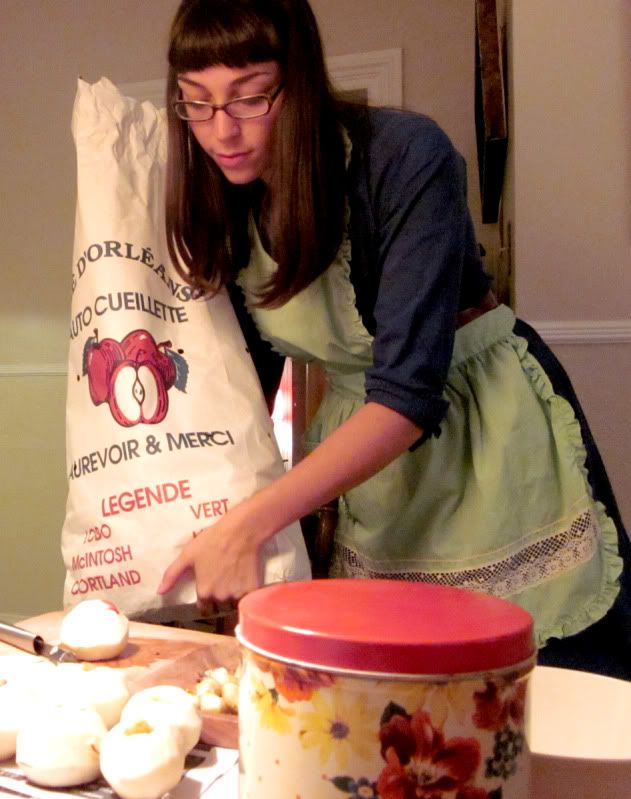 also i don't think i've mentioned it before, but i started a food blog a little while ago. it's called "
food i want to eat
" and it mostly features recipes i want to try. expect mostly vegan, vegetarian, gluten-free, and/or raw recipes. check it out if you're interested in recipes.